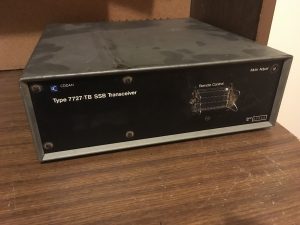 Here is the blog that never started.
Initially I registered my own domain name because the new id.au domain names were so cheap. I just had to have one.
After several failed attempts here is my third go at blogging.
After a move to my new home Mildura and a career change, maybe blogging might stick this time – one can only hope.
So here is my new project – a Codan 7727 HF radio. They were extremely popular during the eighties, but fell out of popularity when PLL became popular and Channel crystals became $50 a pop.
The plan with this girl is to replace the crystals with a DDS powered Arduino kit designed by VK5ZLR.
Let's see if I can blog the process of my new found project.